Would you like to be a member of a highly qualified IT team with great possibility for professional advancement?
Are you motivated by challenges?
Do you want to work in international projects?
Would you like to play key role in supporting business, and therefore helping us to achieve business goals?
Would you like to work at a place where human is a real value in business strategy?
Join us as an Windows Server Administrator based in Budapest.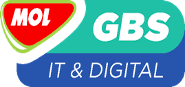 Preferred Qualifications:
• Bachelor's degree in Computer Science, Computer Engineering, Technology, Information Systems, Engineering or related technical discipline, or equivalent experience/training
• At least 1-year experience working with Microsoft Server products in an Enterprise Environment
• Strong analytical problem solving skills
• Ability to work as part of an international team
• Possess the ability to troubleshoot non-standard/undocumented issues
• Intermediate English skills both verbally and written
• Programming and scripting skills is nice to have
What You Could Do:
• Daily operations of the client's Windows Server- AD environment, DNS/DHCP and Windows File Services management.
• Solving upcoming daily operational request and problems regarding physical and virtual servers
• Installation of new Windows servers
• Processes the incoming tickets
• Perform scheduled maintenance and changes on the IT infrastructure, systems and services
What we offer:
• Multinational environment
• Participation in cutting edge technology implementation.
• Participation in international projects
• Home office / flexi place
• Great opportunity to improve your hard and soft skills as well
• Professional and soft skill trainings
• English trainings
• Competitive benefit package
• Free health screen programs
• Stable company background not just in Hungary, but in Middle-East Europe as well.
Be part of the 2030th strategy of MOL. Build the company's future together.
If you are interested in the position, please apply via www.mol.hu or ask more information on the following phone number or e-mail.Andrea Juhász – Recruitment specialist- +36 20 931 12 39, https://mol.hu/hu/karrier; andreajuhasz@mol.hu