Growww program offers fresh graduates a unique opportunity. Start your career at one of the leading companies in Central Eastern Europe, gain work experience under professional guidance, and prove yourself in cross-cultural working environment. During the intensive one-year program, you will gain insights into the oil&gas industry by participating in the Business Education Program (BEP) and establishing and developing professional relationships. After the program, most of the Growwwers can continue their career at MOL Group in expert, specialist or even manager positions.

MOL IT seeks a new staff member for the following position
DEVELOPER/PROGRAMMER GROWWWER BASED IN BUDAPEST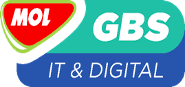 Tasks:
• Develop office related solutions (based on.Net, Angular,or JAVA EE) such as web applications, individual solutions
• Analyze the solutions of the industrial trends and their operational security
• Elaborate the internal web application standards created based on best practices
• Cooperates closely with Business side, Process Architects, Developers, Application Architects and Business Analysts
• Supports Technical Specification preparation. Works with the appropriate people to ensure that the new development will fulfil the business requirement.
• Contributes to the testing activity (integration and user acceptance tests), in terms of performing test scenarios
• Takes part in identifying change management impacts
• Works closely with Unit Leader and performs the tasks assigned as per agreed deadlines, quality and scope
• Works closely with Team Leaders, with Application Architect and with Developers in his/ her domain and with the Business Analysts of other domains to learn how to design high quality solutions and interfaces
• Actively participants in trainings, development and project activities according to GROWWW program plan.
Requirements:
• University or Colleague degree in progress (last semester)/ finished within 1 year.
• Generic hardware and software knowledge
• Thorough understanding of systems and industry-specific business applications
• be open for learning the MOL Group related business processes, organisational structure and rules
• Participation in projects and cooperation. Result orientation is a must and able to work based on plans
• Good individual / interpersonal management skills with structural thinking and analysis approach
• Communication skills – the ability to communicate well in English and Hungarian, verbally and in written form.
• Accuracy, stress tolerance
• Willing to travel
What we offer:
• Multinational environment
• Participation in international projects
• Home office / flexi place
• Great opportunity to improve your hard and soft skills as well
• Professional and soft skill trainings
• Competitive benefit package
• Free health screen programs
• Stable company background not just in Hungary, but in Middle-East Europe as well.
Be part of the 2030th strategy of MOL. Build the company's future together.
If you are interested in the position, please apply via www.mol.hu or ask more information on the following phone number or e-mail.Andrea Juhász – Recruitment specialist- +36 20 931 12 39, https://mol.hu/hu/karrier; andreajuhasz@mol.hu