Are you graduating from college now?
Are you eager to join in multinational enviroment to gain experience?
Would you like to work in a professional advanced team using innovative technologies?
Then your place is here with us as an IT corporate application operation support Growwwer (Fresh grad) based in Budapest. Do not hesitate! Join US Today!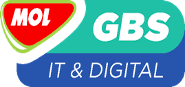 Responsibilities:
• Operating/Monitoring IT assets
• Supporting users and handling their problems
• Developing trouble shooting processes
• Supporting the implementation of new applications
• Solving problems and incidents individually
• Supporting the change request procedure with the business users and coordination between the different IT departments of MOL
• Collaboration with the external vendors
• Participating the standardization of the operation
• Ensuring the strategic partnership with MOL Group organizations, as well as the IT co-areas (for example: MOL's IT subsidiaries)
Requirements:
• College or University degree (economic or information technology degree)
• Communication level of English
• Independent work attitude
• Good problem solving, creativity
Advantage:
• If you have specific knowledge in any specific area of applications that are used in corporate environment is an advantage (i.e. DMS, SM9, IIS – WebApps, SharePoint workflow etc.)
• Knowledge of database administration (MS SQL, Oracle SQL)
• Unix, Linux and/or Windows server system administration knowledge
Why it is worth joining us:
• Acquisition of new technologies
• Challenging multinational projects you can be involved (roll-out, implementation, upgrade)
• Youthful, dynamic and professionally prepared team
• Home Office, and the possibility of flexible working hours, depending on the tasks
• Multinational environment
• Horizontal and vertical career advancement opportunities in Local and Group level
• Professional training and further education
• MOL competitive benefits (competitive fringe benefits, 13th and 14th salary)
• Free health programs
• Family and other events you can be part of
If you are interested in the position, please apply via www.mol.hu or ask more information on the following phone number or e-mail.Andrea Juhász – Recruitment specialist- +36 20 931 12 39, https://mol.hu/hu/karrier; andreajuhasz@mol.hu